If you think your pet is having an emergency,
please call us right away.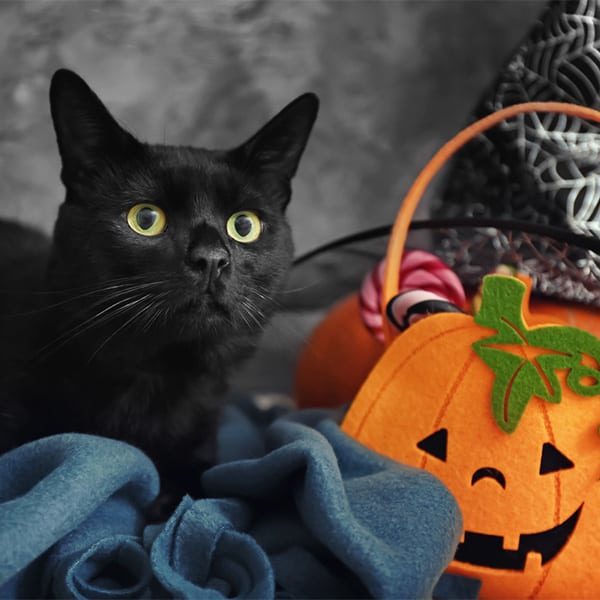 Halloween is a fun, festive time of year, and many of us enjoy the costumes, decorations, and especially all the treats! Your pets however, may not be so keen on all the elements on this spooky night. What's more is that the things they are interested in, such as stealing a piece of candy, nibbling on an electric wire, or checking out a lit jack-o'-lantern, can be downright dangerous for them. Read our Halloween pet safety tips, and remember, our emergency animal hospital in Grapevine is here if you need us!
Keeping the Candy Out of Reach
We can't really blame our pets for wanting to try a taste of that fun-sized Snicker bar, but the candy we enjoy can make them very sick. Many popular Halloween treats are toxic to pets, particularly anything with chocolate or xylitol, which is used as a sugar substitute in sugar-free treats. Even small amounts can cause a problem, so keep all treats out of reach. If you think your pet has ingested something toxic, call the ASPCA Poison Control Center at (888) 426-4435.
Don't Let Your Pet "Help" with the Decorations
Our pets love to know what we're up to, and it can be fun to have them around while we're prepping for the evening. Yet, sometimes they can be a little too curious for their own good, and start to nibble or swipe at things that should be left alone. Pumpkins, corn stalks, and electric Halloween decorations can cause trouble. While ingesting small amounts of cooked pumpkin and corn can be perfectly healthy for any pet, the dried-up corn of a decoration stalk or a chunk of rotting pumpkin can cause major intestinal discomfort and even blockage. Additionally, jack-o'-lanterns lit with a candle are a fire hazard to curious pets.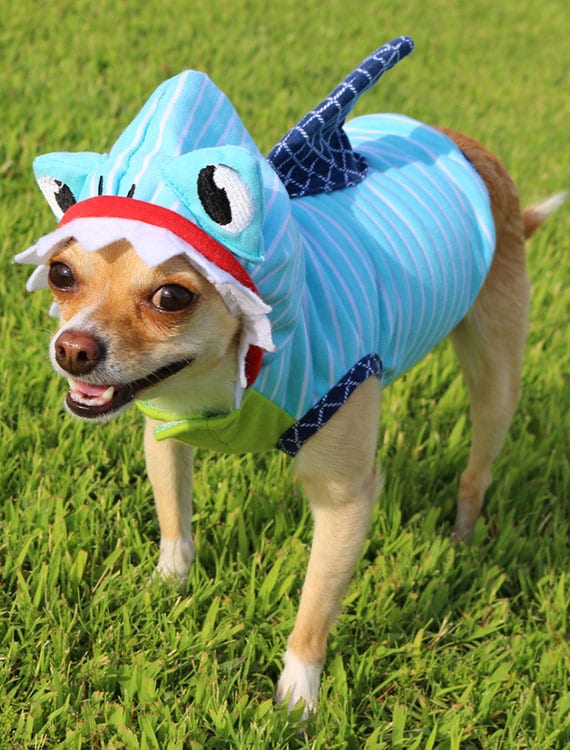 Give Your Pet a Quiet Place for Retreat (But Not in the Yard)
While it may seem smart to leave your pet in the backyard to give them some peace and quiet from the ever-ringing doorbell, it's actually much better to keep them inside. Sadly, the "tricks" of Halloween can sometimes turn cruel. It is not unheard of for pets (particularly black cats) to be teased, injured, stolen, or even killed due to pranksters getting out of hand. House your pet indoors where they can be safe, even if they are a bit annoyed that they can't greet everyone who comes to the door.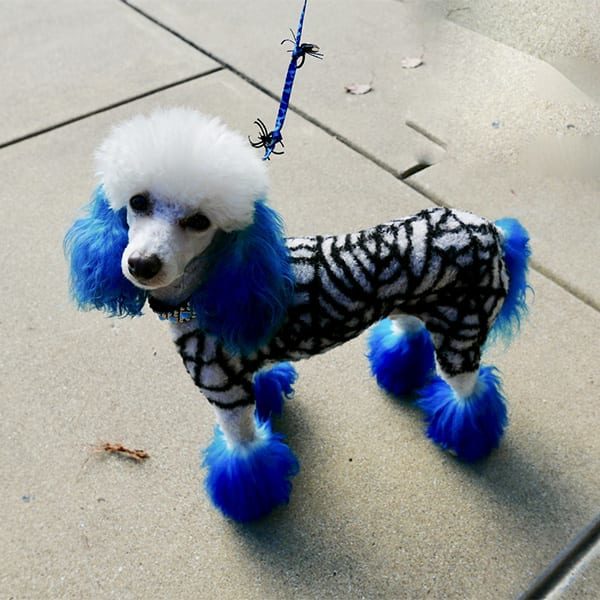 Be Mindful of Your Pet's Costume
If you plan on dressing your pet up in an adorable or funny costume this year, know that your pet might not be too keen on the idea. Take your time with introducing your pet to it before the big day, and give them lots of praise and treats for putting it on to make it more a of a positive experience. It's also critical that the costume does not restrict your pet's movement, hearing, eyesight, or breathing. Supervision is key, too. If something goes wrong while wearing it, like getting twisted in a way that restricts their breathing, carefully remove the costume right away.
Halloween should be enjoyed by the entire family, so make sure your pet's experience is a good one! Follow the tips above, and as ever, if you have questions, call our emergency animal hospital in Grapevine and we'll be here to help in any way we can.