Whether they're fuzzy, feathered, or scaly,
their needs are just as important.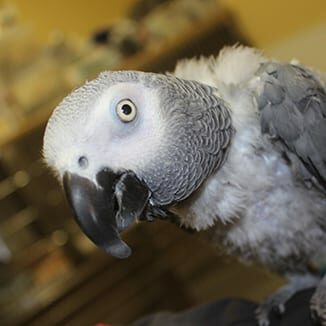 In addition to offering 24-hour emergency care to dogs and cats from Grapevine, Fort Worth, Dallas, and surrounding areas, we can also accommodate exotic pets. Our emergency veterinarians can provide overnight hospitalization and critical care services to a variety of animal species, including:
Birds
Rabbits
Pocket pets
Reptiles
While not specialists or experts in these species, our emergency veterinarians will do their best to provide emergency treatment and refer you back to your primary care veterinarian or to a specialist. Our team works very closely with the specialists at the Texas Avian and Exotic Hospital which is co-located in our hospital complex. We can assist in referring patients that need specialty level care to the Texas Avian and Exotic doctors during their business hours.  If your pet requires emergency attention at night, over the weekend or on a holiday and you wish to be seen by a specialist immediately, our recommendation is to take your pet to Oklahoma State University; contact them at 405-744-7000.
Any animal is liable to become sick or injured. Since they tend to conceal signs of poor health, it's important to keep a close eye on your pet at all times and note any changes that occur. If you do observe any changes that might point a problem, don't hesitate to let us know. We are always here to help.
We apologize for any inconvenience, but we do not provide care to hoofstock, venomous snakes, monkeys, emus and bats.

Need a Vet for your Exotic Pet?
Exotic pets need routine veterinary care as well as available emergency care, but it can be hard to find a veterinarian familiar with the special needs of your pet. If you are looking for an exotics veterinarian, we can help you find one or we may be able to help transition you to the Texas Avian & Exotics Hospital within our facility. Just ask us!