Texas BBQs Can Be A Real Danger For Pets
Outdoor Party & BBQ Safety Tips from Your Grapevine Emergency Vet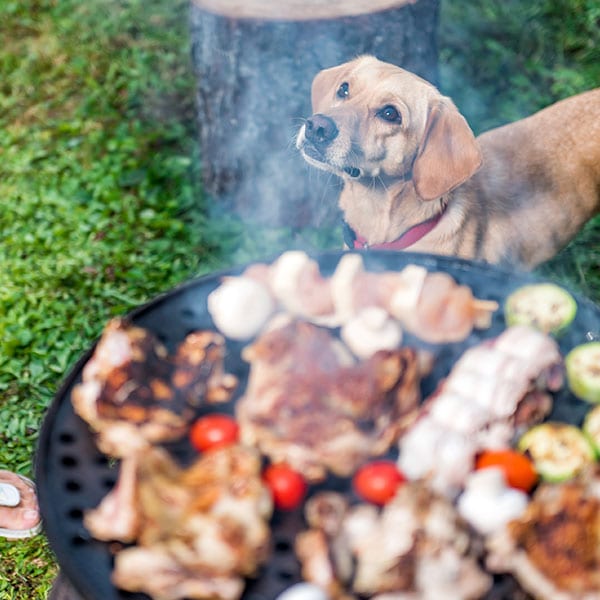 There's nothing like a barbecue with friends and family—whether you're celebrating a graduation or the 4th of July, what's better than enjoying good food and good company? Your pet would likely agree, and may even want to be a part of the fun. However, barbecues and other outdoor events involving lots of food, people, and a hot grill can be dangerous for our four-legged friends.
DO:
Make sure your pet has their own fresh food and water (and a few treats) nearby to keep them occupied.
Avoid leaving any people food sitting where your pet can easily reach it—this includes meat bones, anything containing lots of onions or garlic, grapes, corn cobs, lunch meat, chocolate, and anything very creamy, greasy, or rich in fat. Alcohol, caffeine, beer, wine, and hard liquor are also dangerous.
Advise your guests not to give your pet handouts.
Keep your pet indoors or on the screened-in porch (if you have one) when you start grilling. A hot grill is very dangerous for a curious pet.
Dispose of trash and food scraps quickly and responsibly.
Place leftover food in sealed containers right away after mealtime.
Contact our emergency vet immediately if you think your pet may have eaten something dangerous.
DON'T
Leave a plate full of food within your pet's reach.
Leave the garbage bin where your pet can get into it or knock it over.
Allow your pet to stay outdoors if you know they have problems with stealing food, napkins, etc.
Give scraps to your pet and allow others to do the same. Eating too many table scraps can give your pet an upset stomach and even foster bad behaviors.
Forget to keep our phone number nearby in case of an accident—we're always here to help!